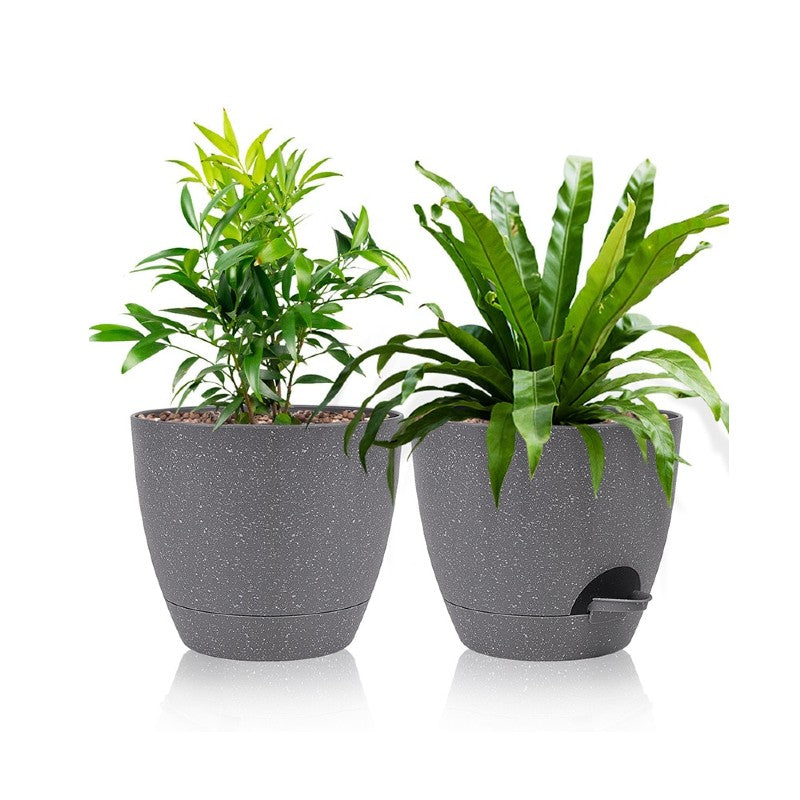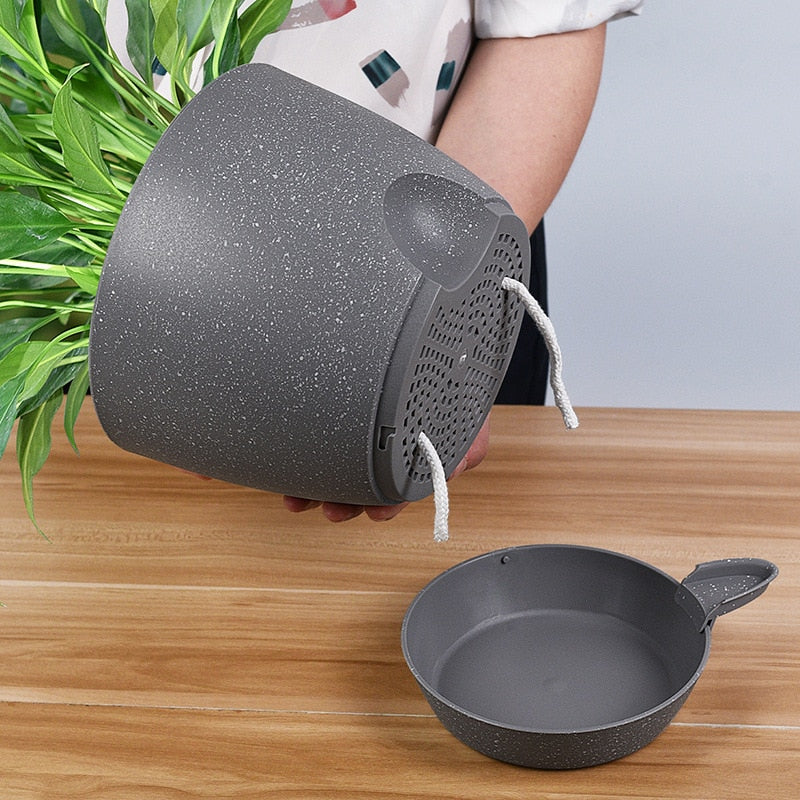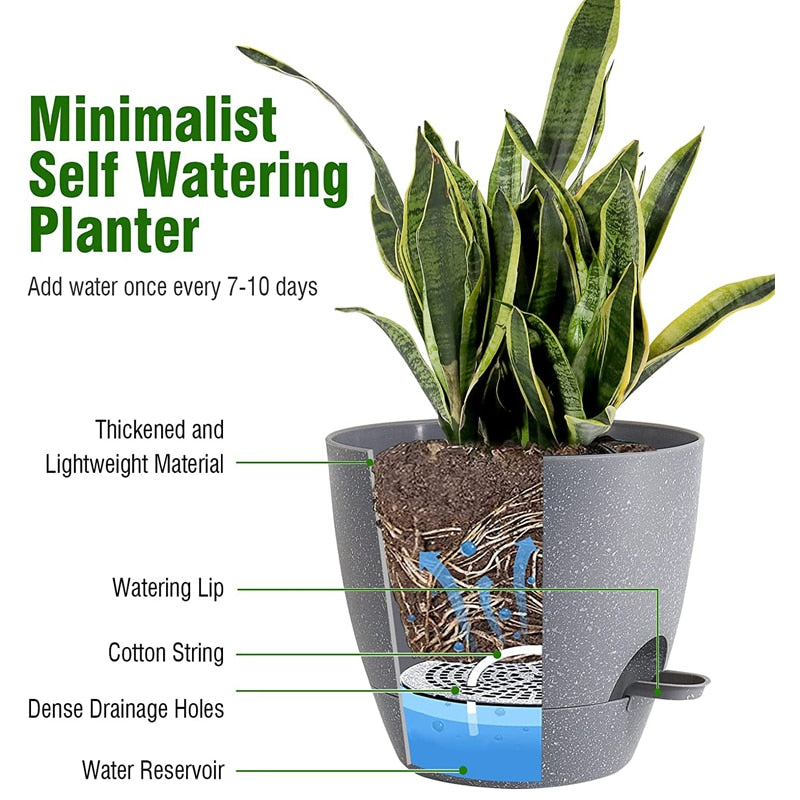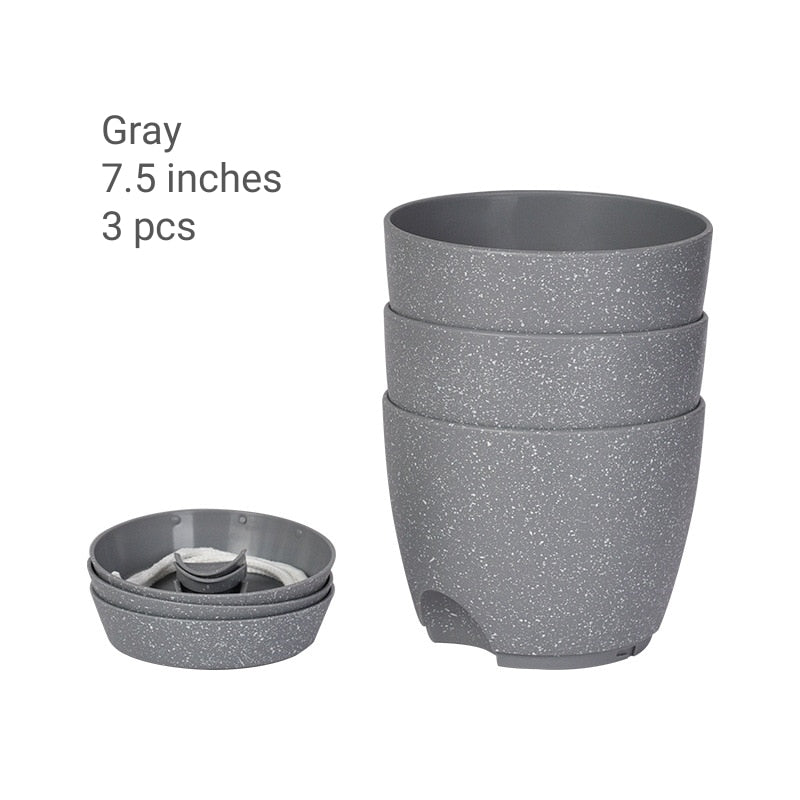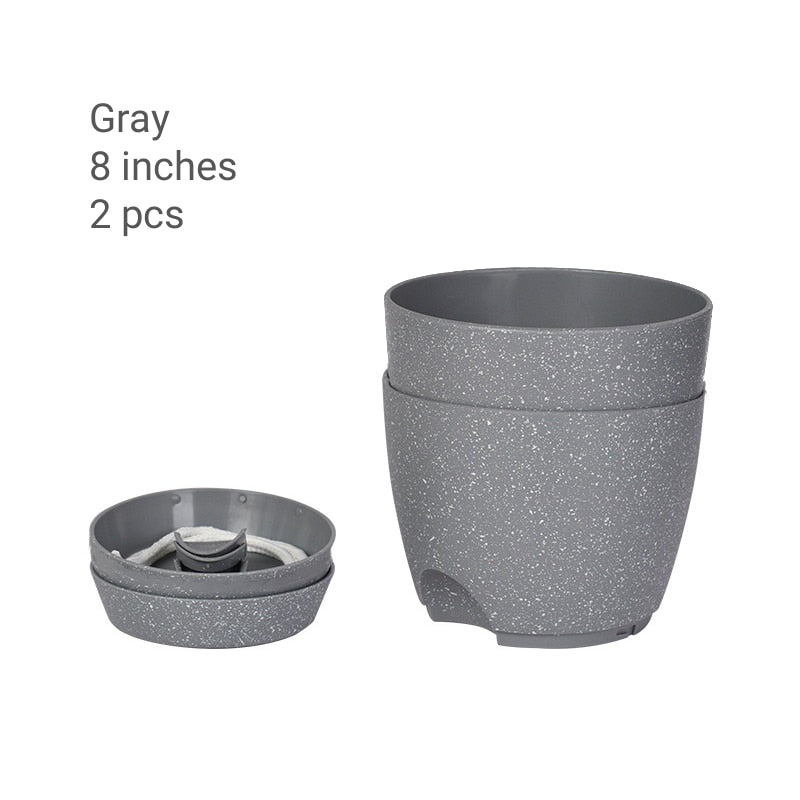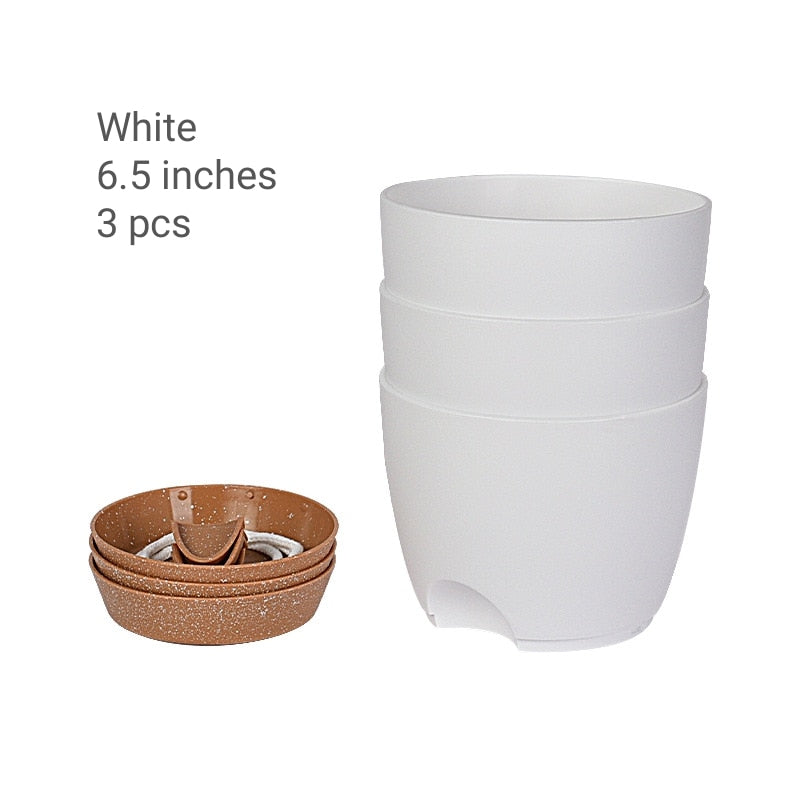 Self Watering Indoor Planters
Sale price
$42.95
Regular price
Tax included.
FEATURES:
Self-Watering Planters: Flower pots are designed with absorbent rope and a detectable water reservoir. The excess water will be stored in the bottom. Indoor plants drink the water through the rope or their roots. to meet the water required by plants for a week or even longer without frequent watering, no need to worry your plants will get dry when you are out of the home for travel or business.
Excellent Drainage with Reservoir: These plant pots with mesh drainage holes and a bottom reservoir for efficient water draining. It keeps humidity and air circulation, the roots to pass through and directly reach the reservoir for continuous access to water and nutrients, keeping its delicate root system from being constantly flooded, and minimizing root rot. Plants love to live in such a breathable environment.
Watering Conveniently: The removable watering lip design allows you to water in two ways - watering from the bottom directly and watering from the top, the excess water will drip into the bottom reservoir for storage. High capacity can ensure that the roots drink water and last a longer watering time and protect the surface of the carpet and indoor/windowsill.
Super Thick and Sturdy Material: Self-watering planter pots are different from a common flimsy plastic planter, they are made of polypropylene, sturdy, lightweight, and hard to deform or break. These planters with premium material and simple appearance are the perfect gardening gift for your mom, your father, your sister, or your friends who are plant lovers.
Modern Style: These indoor plant pots bring out a minimalist touch to your living spaces and are perfect to decorate your window sill, desktop, living room, kitchen, bedroom, shelf, garden, office, etc. These plastic planters are ideal plastic plant pots for aloe vera, snake plants, spider plants, pothos, peace lilies, orchids, herbs, succulents, etc.