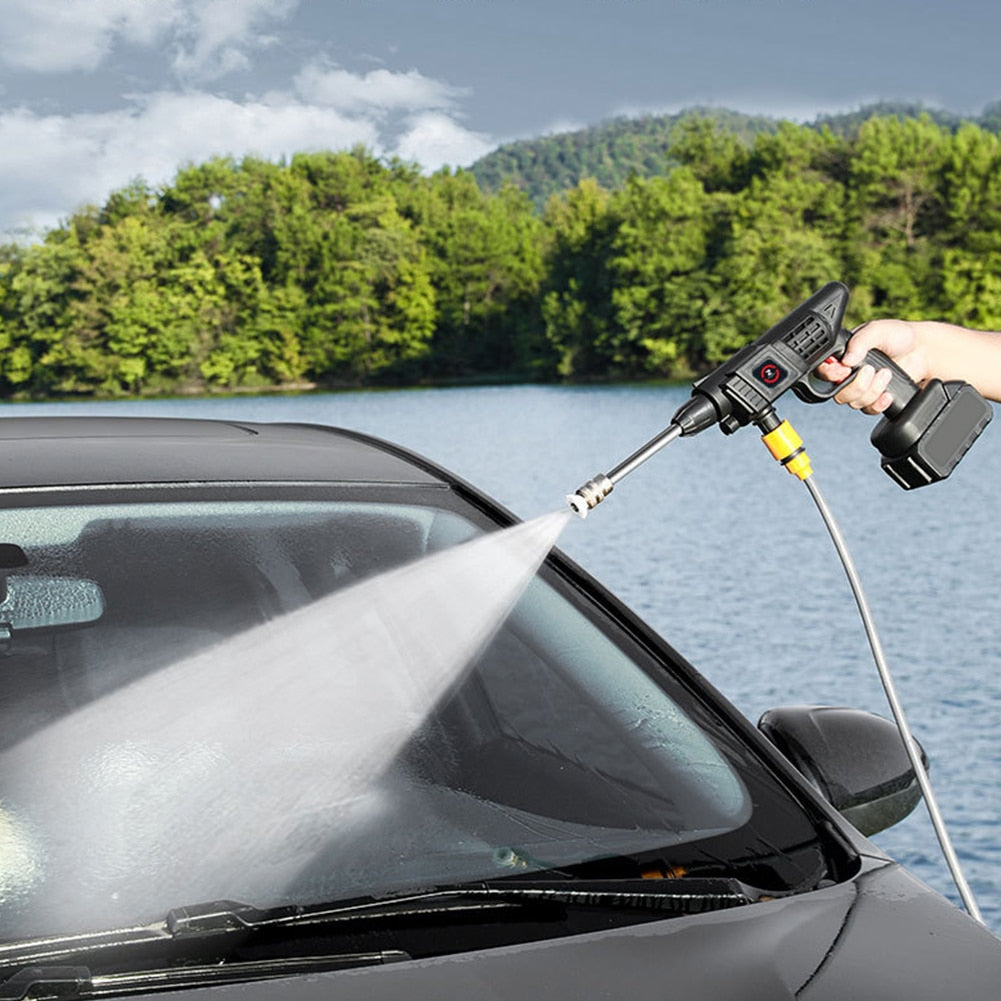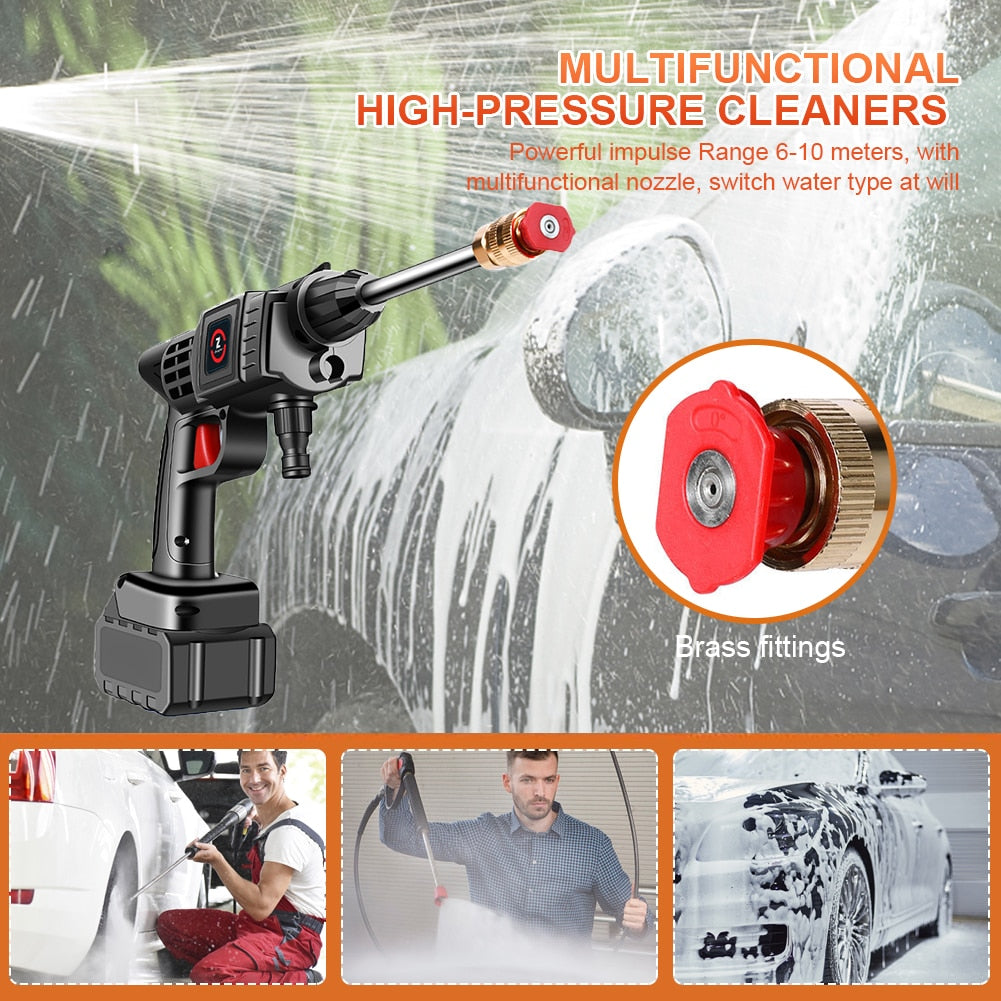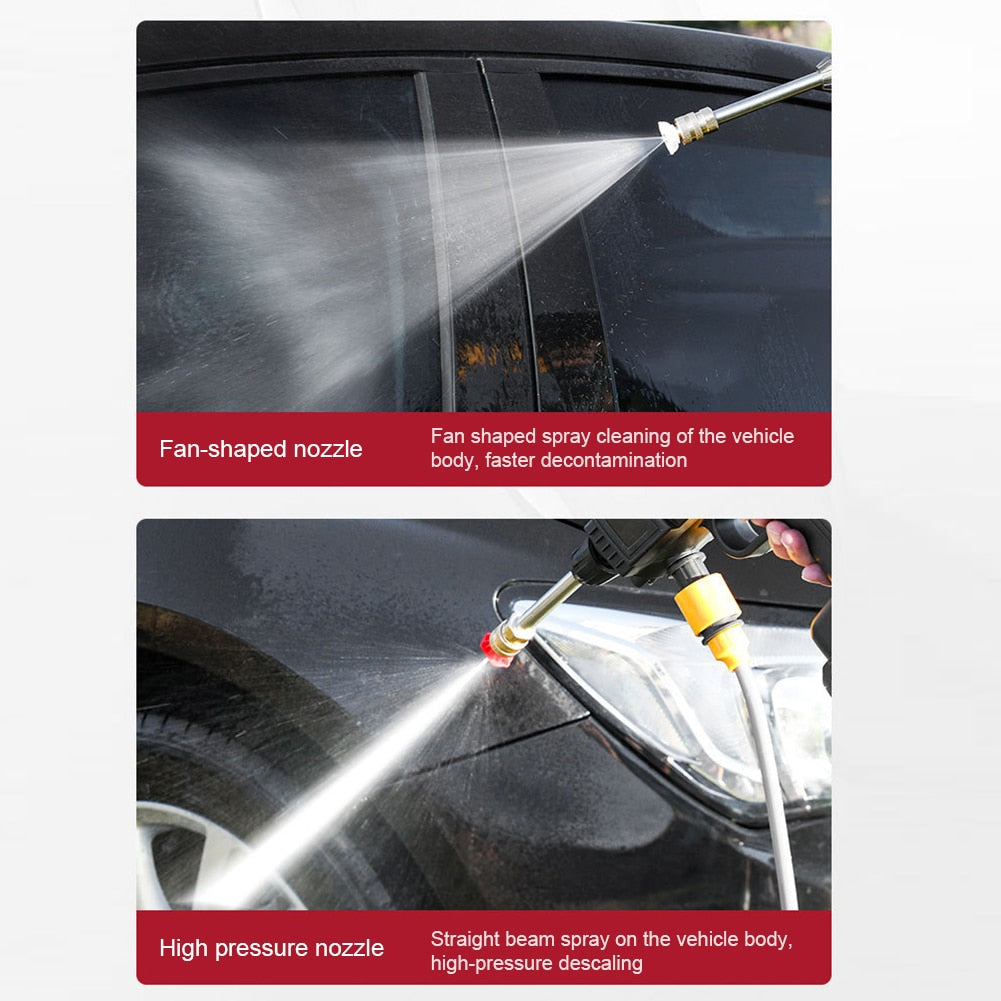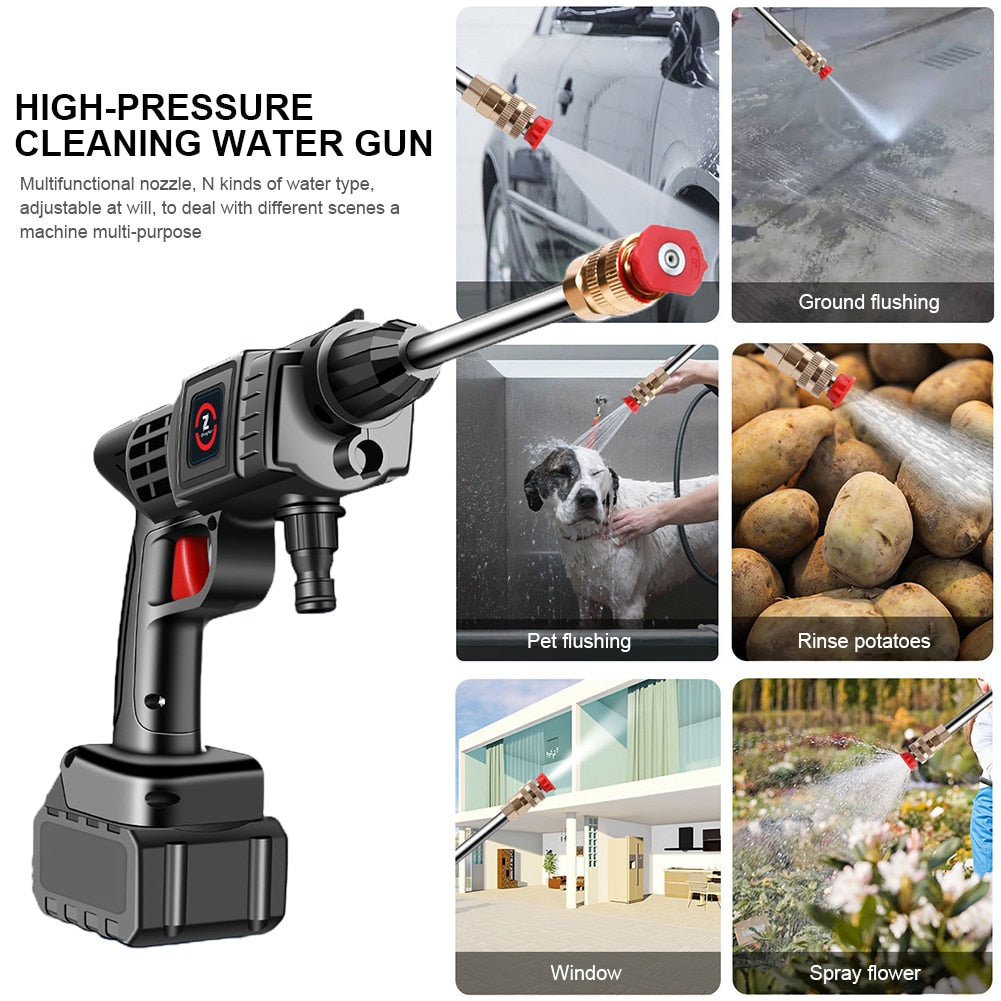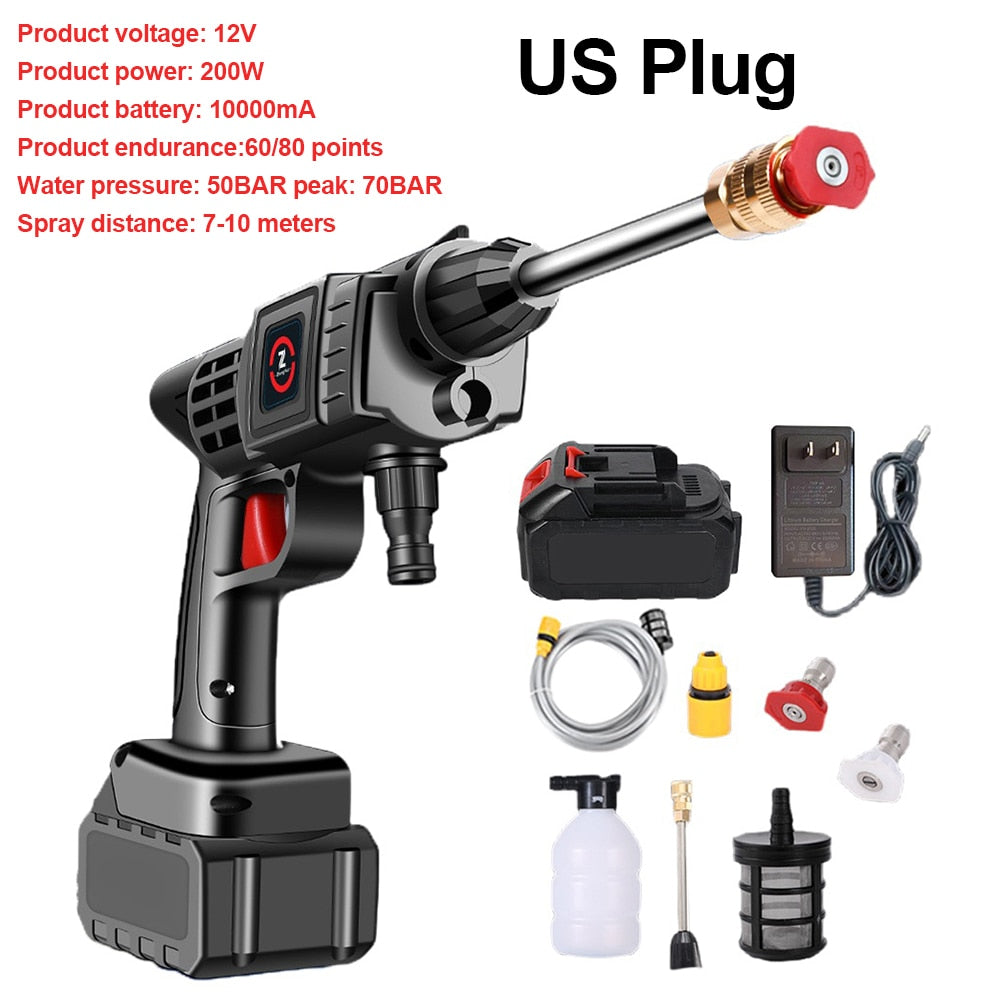 Car Wash High Pressure Water Gun
Sale price
$79.95
Regular price
Tax included.
FEATURES:
High-Capacity Lithium Battery:

 

This high-pressure water gun features a large-capacity lithium battery that offers up to 60 minutes of continuous use on a single charge, making it perfect for outdoor use.

Powerful Pump Design:

 Equipped with an 18D plunger pump and 18mm plunger diameter, this automobile water gun offers excellent pressurization and energy storage effects, with a high-pressure range of up to 10 meters.

Multifunctional Nozzle:

 The high-pressure washer gun features a multifunctional nozzle with multiple water types and adjustable pressure, making it suitable for different applications. The wireless design also allows for greater flexibility and freedom of movement.

High-Performance Motor:

 

With its 3000W full copper motor and maximum 20000rpm speed, this handheld car washer gun can work continuously without overheating, ensuring a long service life.

Dual-Use Self-Priming:

 The electric high-pressure washer is designed to be self-priming and can be used with any water source, including water buckets and soda bottles, thanks to its nano double filtration system, which ensures deep filtering and extends the life of the machine.