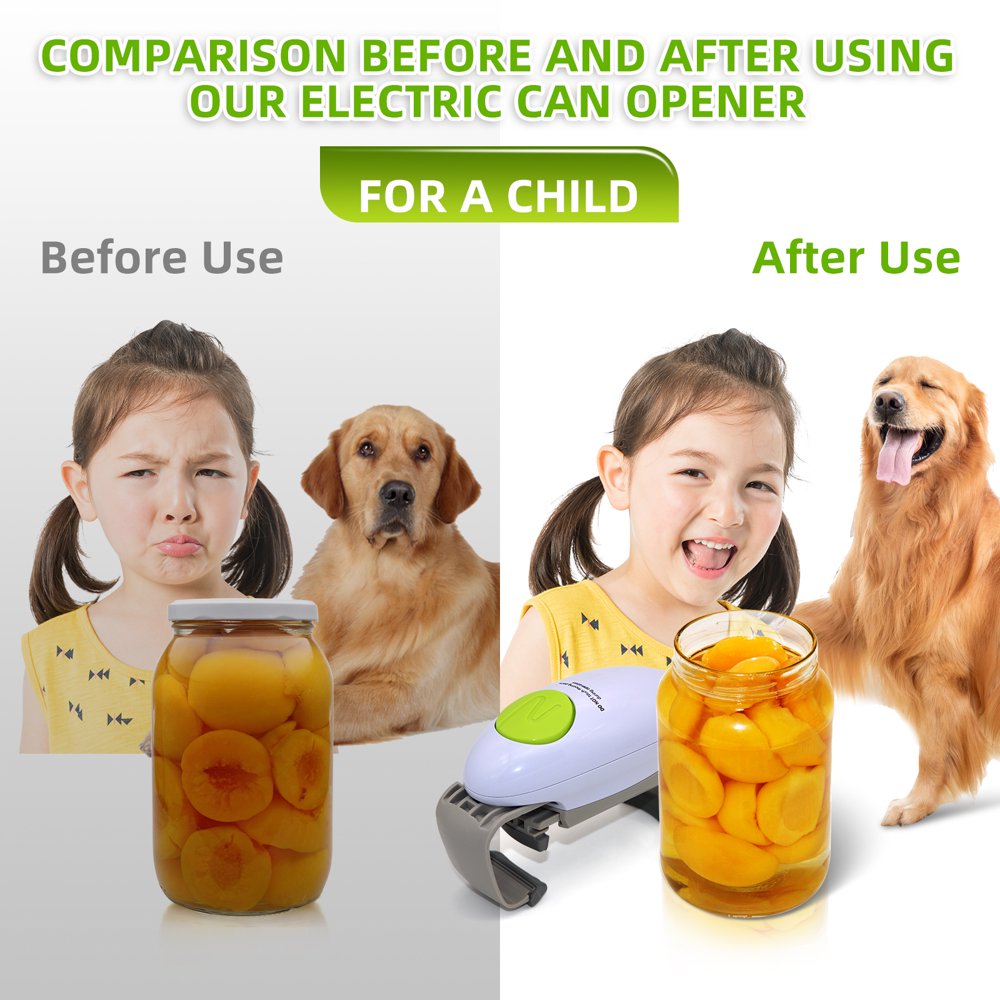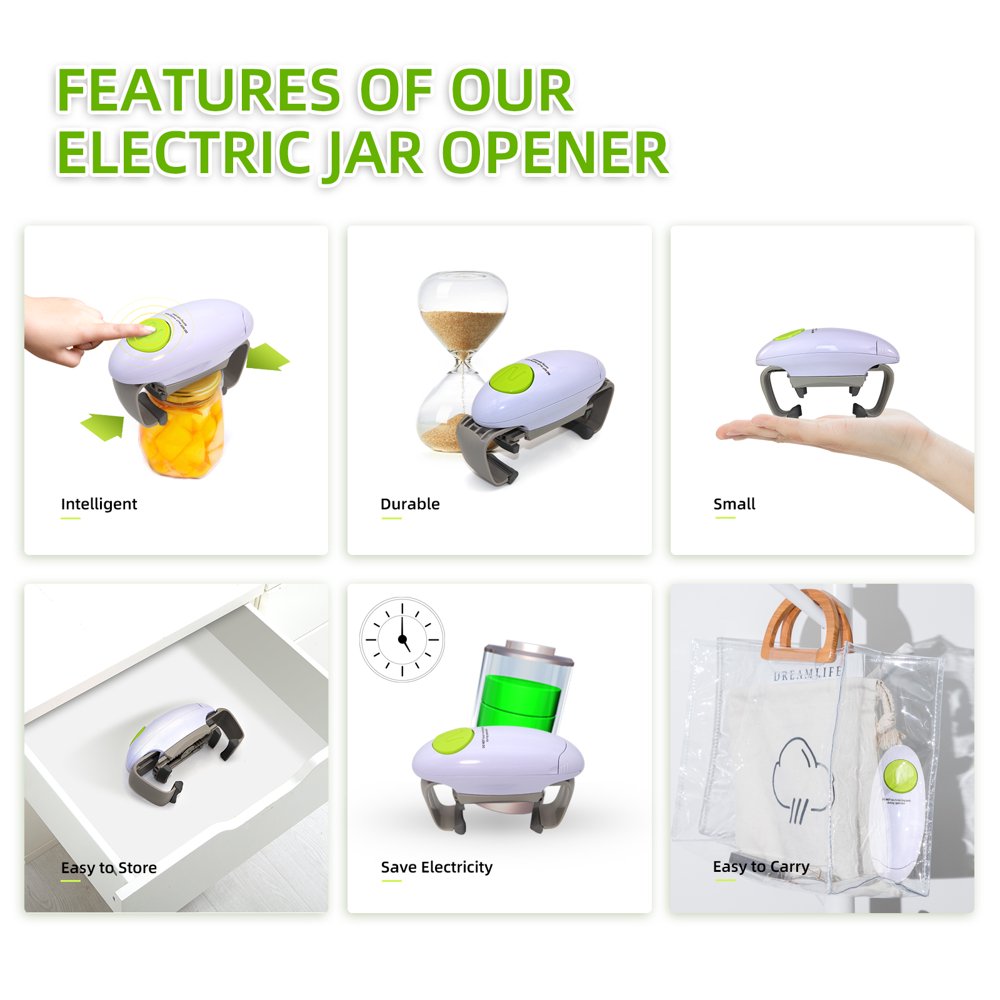 Automatic Electric Jar Opener
Sale price
$33.95
Regular price
Tax included.
FEATURES:
High Torque Power: Unlike other traditional jar openers, upgraded powerful electric bottle openers that could fast remove jar lids with high efficiency. Easily solve the problem of opening cans. Importantly, our electric jar openers are applicable to new sealed jar lids.
Easy to Use: No complicated steps and easy to use. Press the button and wait for 360° automatic rotation to open jars then auto shut off after resetting jaws.
Effortless & Hands-Free: Designed for everyone who has trouble opening jars. This automatic jar opener as a handicapped accessory is suitable for those who have hand problems, such as fibromyalgia, hand pain, weak hands, arthritis hands, carpal tunnel problems, strengthless hands, or hand surgery recently. Feel comfortable and have no hand pain.
Fits Almost All Sizes: With adjustable jaws make electric jar openers open almost the jar caps easily. Opening size range of electric jar opener: diameter 1.2"-3.5" and jar body opening size range: diameter 1"-3.5". Because of the compact-size body designs, smart jar openers are small enough for storage in your kitchen drawer.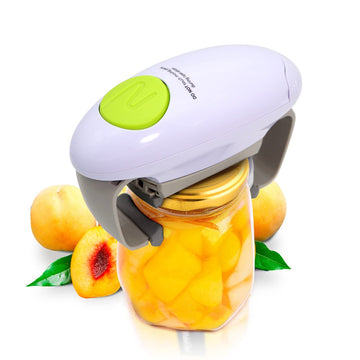 Automatic Electric Jar Opener
Sale price
$33.95
Regular price