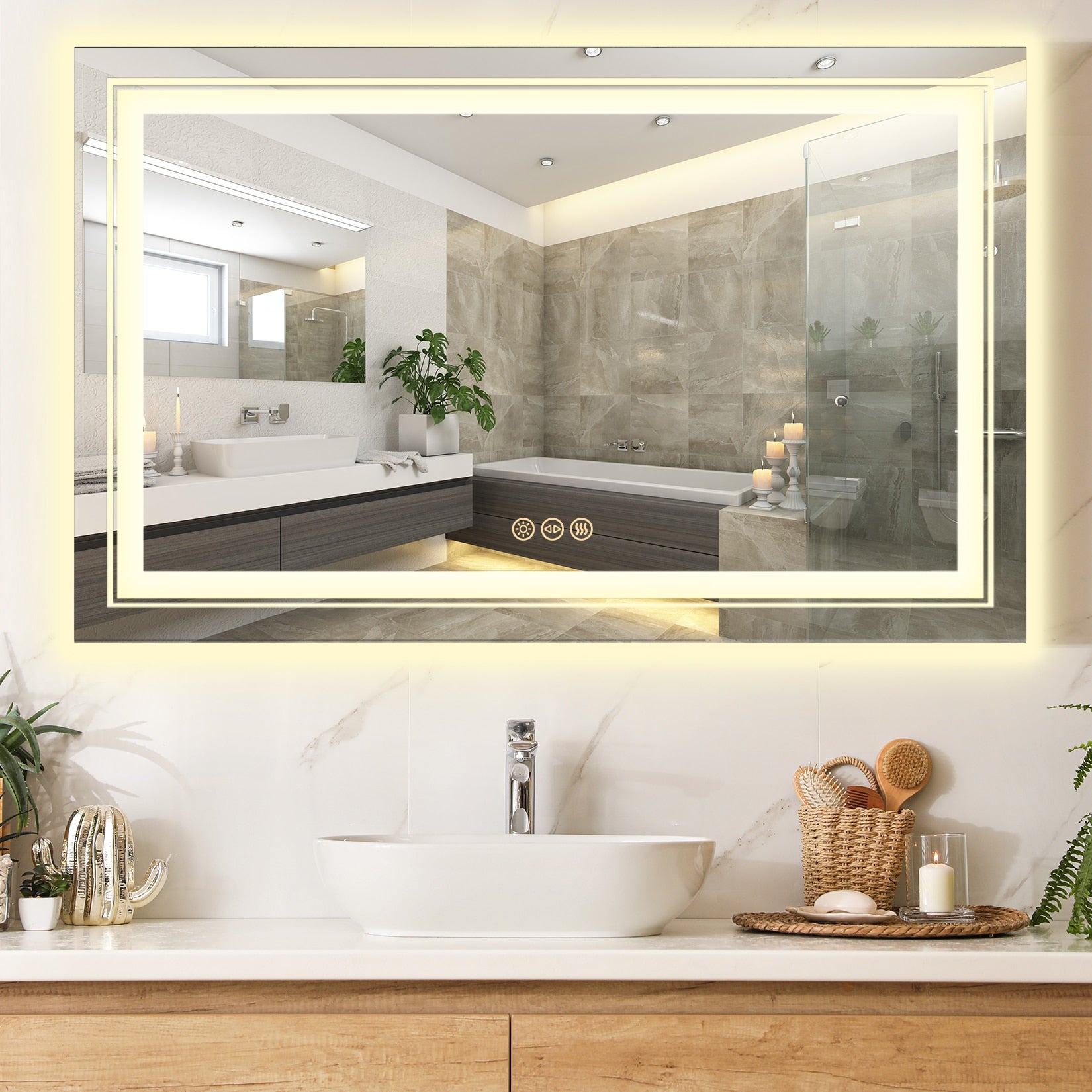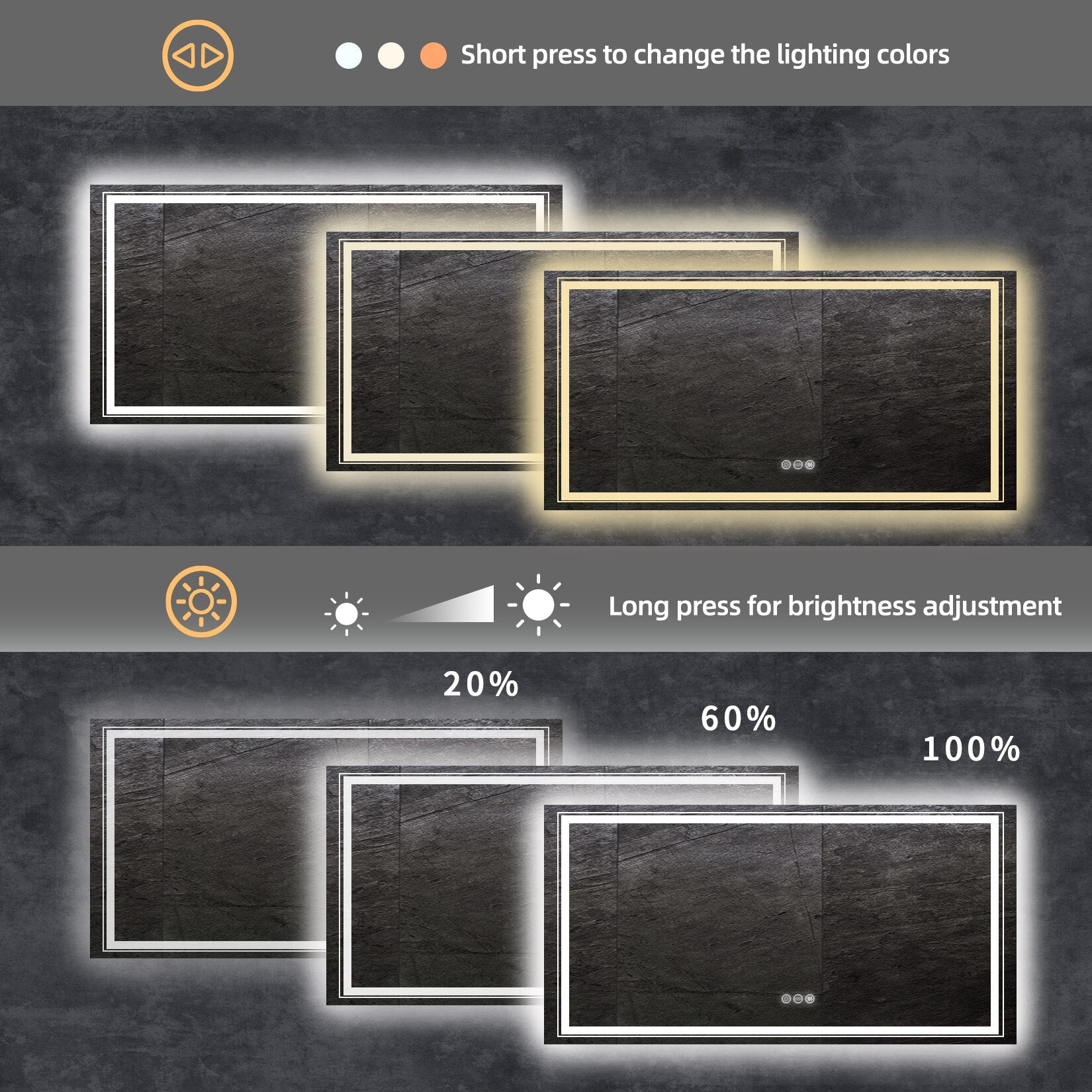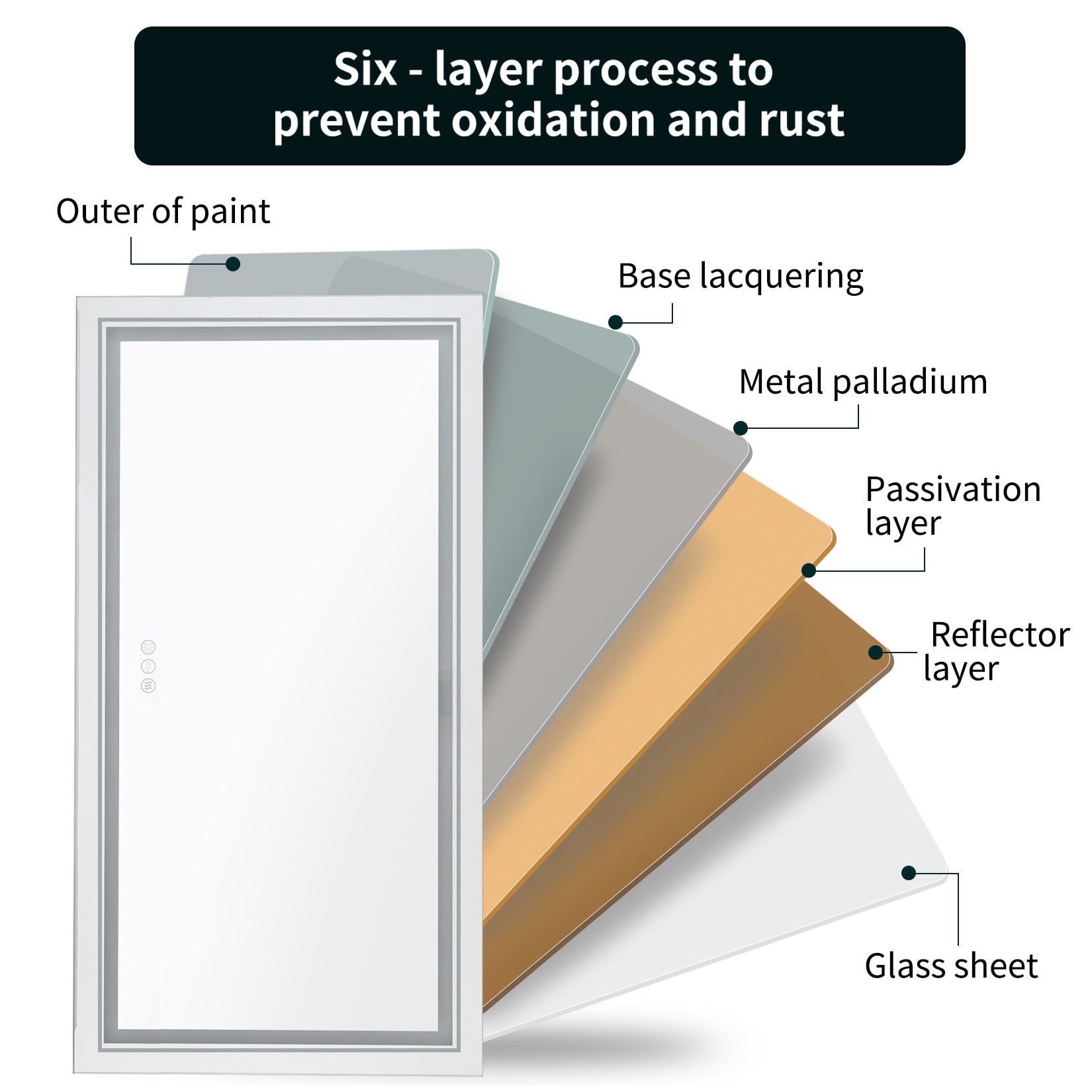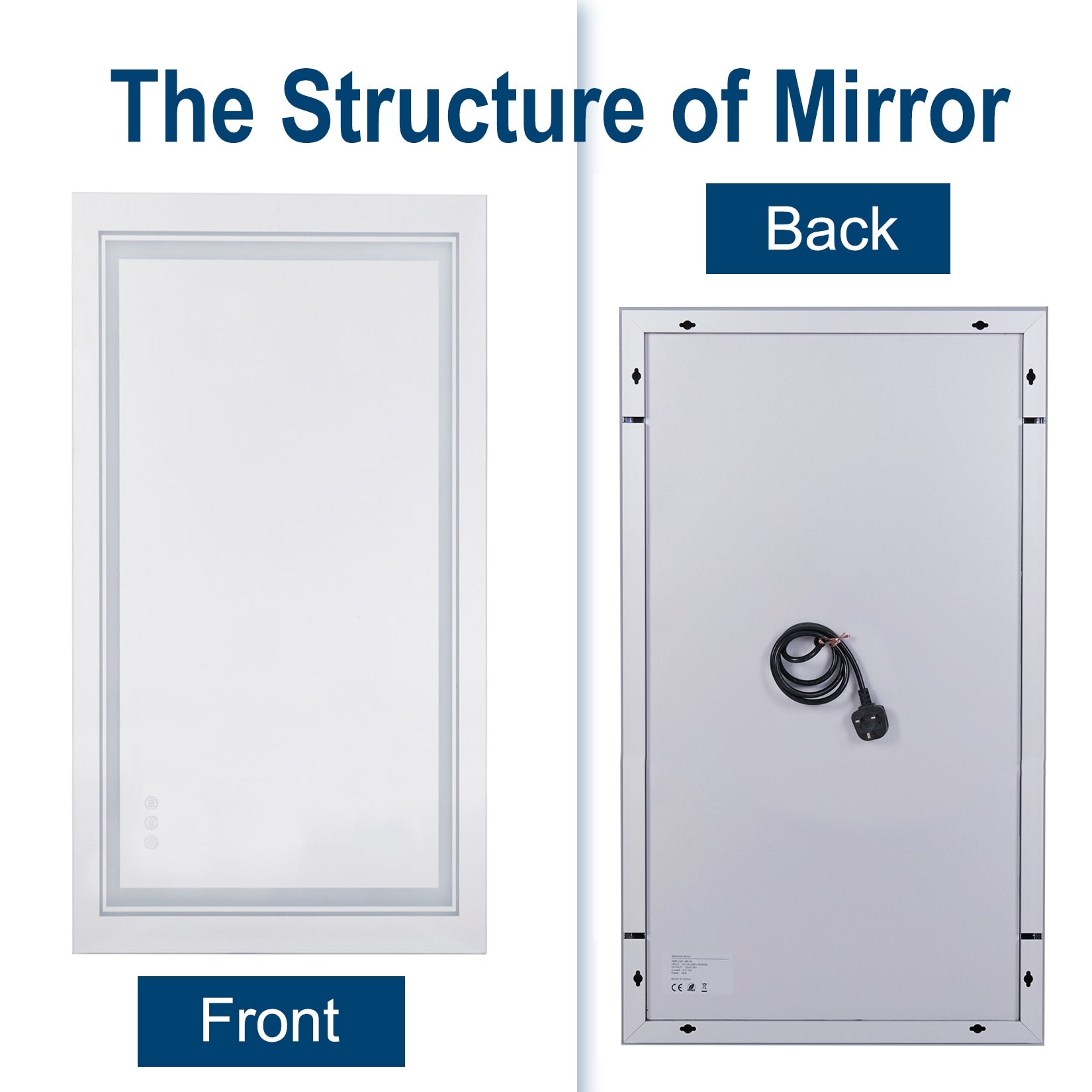 40"x 24" LED Bathroom Mirror
Sale price
$265.95
Regular price
Tax included.
FEATURES:
Dimmable & Memory: The brightness of this modern mirror is dimmable, touch the light button for 1 second to turn the mirror light on/off. Touch the light button for 3 seconds to adjust the brightness of the mirror (10%-100%). When the LED mirror is restarted after a power failure, it will return to its last use without having to adjust again.
Defogging Design: LED mirror's light and anti-fog are controlled separately. Defogging is turned on by default when the power is turned on, if not needed, just click the defogging button to turn off. To avoid overheating the mirror due to the long time use of defogging, defogging will automatically turn off after one hour of continuous use, then you need to click the defogging button to turn on the defogging function again.
Plug or Wall Switch: Our mirrors support normal wall switch control and can be connected using plugs or hardwired. With a variety of styles and sizes to meet the needs of different rooms. Can be installed in the bathroom, checkroom, and the room you want to install. Only plays an auxiliary role in the brightness of the room, and is not recommended as a separate lighting.
40"x 24" LED Bathroom Mirror
Sale price
$265.95
Regular price