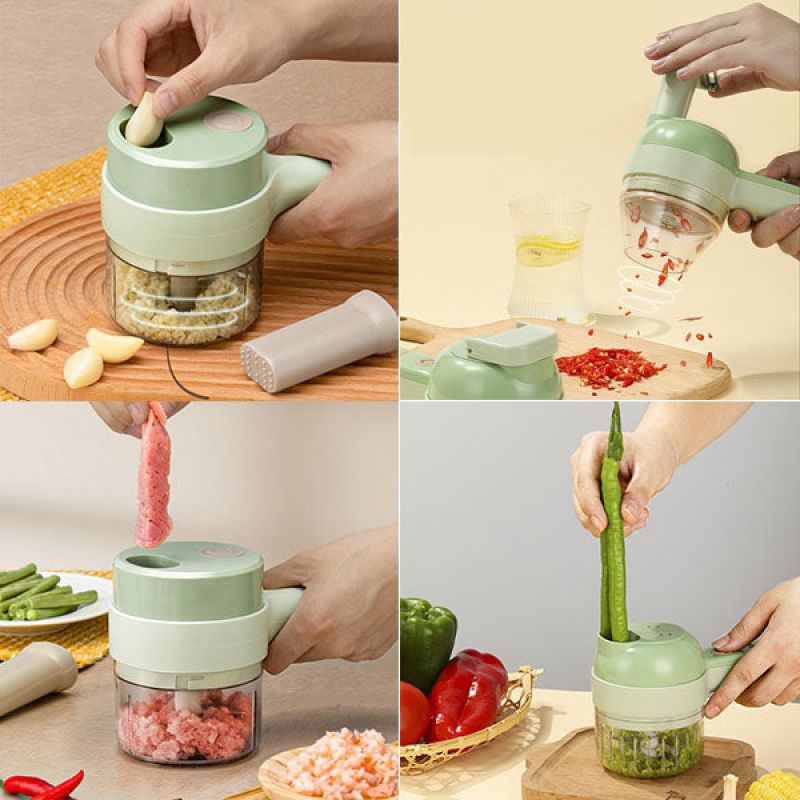 4-in-1 Electric Vegetable Cutter Set
Sale price
$42.95
Regular price
Tax included.
FEATURES:
One-Button Cleaning: Hand-held electric vegetable cutter to rinse, add detergent to the feed hole to start with one button, and stir for 5 seconds to clean with running water.
Comfortable Grip: Breaking the hovering click mode of traditional electric garlic paste, the ergonomic design will not make your hands feel tired.
Filling Hole: 4-in-1 handheld electric vegetable cutter is also convenient to add one, avoiding the tedious steps of opening and twisting the lid, and long ingredients such as pepper, cowpea, yam, etc. can be inserted directly;
Put Directly Into the Pot: Spring cut slices, no need for containers to cook in seconds, garlic slices and pepper rings are even and beautiful; portable and fast - electric kitchen knife is more convenient for cutting vegetables and side dishes, fresh ingredients, and easy to clean.
4-in-1 Electric Vegetable Cutter Set
Sale price
$42.95
Regular price